By Jessica Post, President of the Democratic Legislative Campaign Committee
Last weekend, I went to Virginia with Senator Cory Booker to rally support for Delegate Hala Ayala, who's running to hold on to a seat she flipped blue in 2017. Hala is the exact kind of candidate who makes me excited for the future of the Democratic Party. She's down-to-earth, passionate about the issues, and truly loves interacting with her constituents.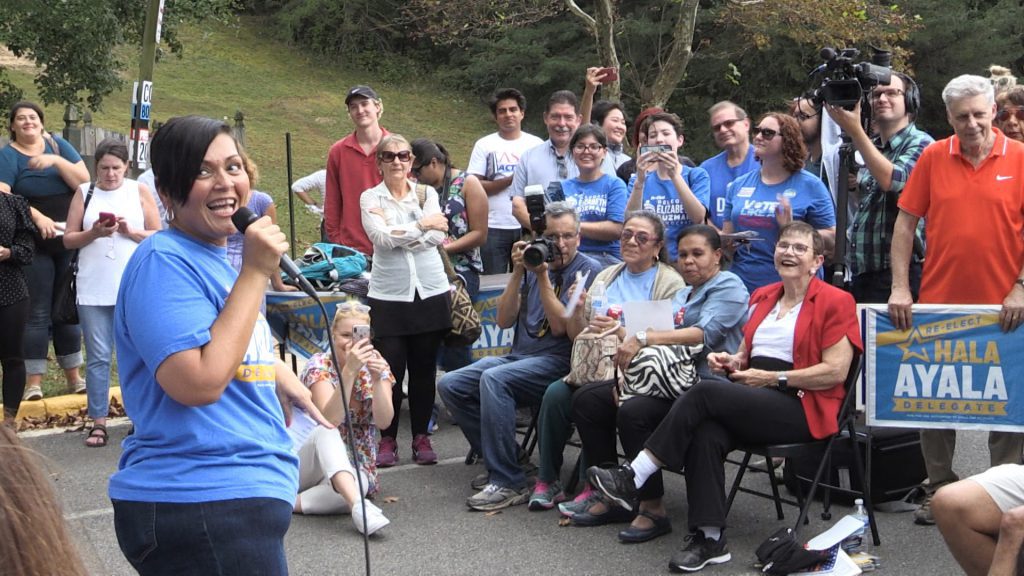 And from what I saw on Saturday, they truly love her back. I spoke with one young volunteer who sprained their ankle while knocking doors the weekend prior, but still showed up on crutches to help do more. I spoke to people running down-ballot from Hala who are so grateful for all she's done to support their races, despite being in a tough one of her own. And I saw the hundreds of volunteers who spent their Saturday canvassing in the heat because they believe in Hala's values and ideas.
Hala and the people she's inspired have taken to heart the words that Senator Booker shared during the rally: "Democracy is not a spectator sport. Democracy is a verb."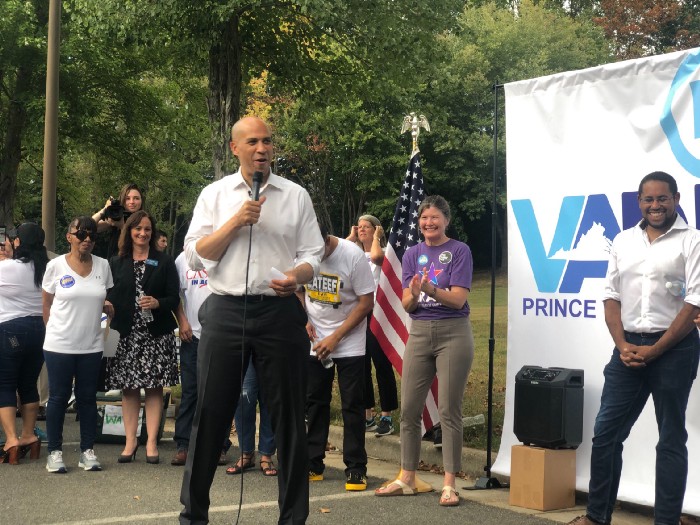 Getting out the vote isn't just for a candidate. It's for the thousands of people who believe in our candidates, who have put their blood, sweat, and tears into helping them win because they want a better future for the people of Virginia.
They know we are so close to flipping the state legislature, and they know all that that will mean for their neighbors and this country. Health care, gun reform, education, the environment — all of that is on the line. We can't just hope for change — we have to get out and fight for it.
Hala has an inspiring message about perseverance, community, and fighting for what you know is right. Your donations help us get that message to the voters and turn people out on Election Day. So I'm asking you to democracy today.Can we count on you to chip in and help us get Virginia candidates over the finish line?Together, we can do this.