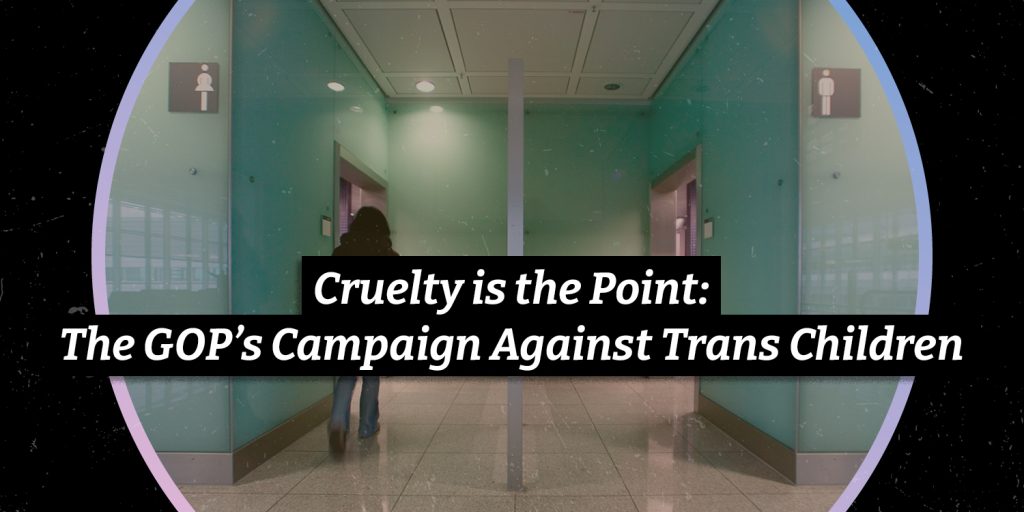 Let's get real: America doesn't make life easy for the more than 1.4 million trans people who live here. Transgender people are more than twice as likely to experience poverty, and 1 in 4 trans adults have been refused health care by a doctor because of their gender identity. The transgender community has been particularly affected by the GOP push for voter ID requirements, as over 40 percent lack identification documents that reflect their correct name or gender. Although there have been several lawsuits bringing this issue to light, discriminatory laws continue to make it difficult for transgender voters to cast their ballot. Nearly half of trans adults report being unable to vote in at least one election because of real or feared discrimination at the polls.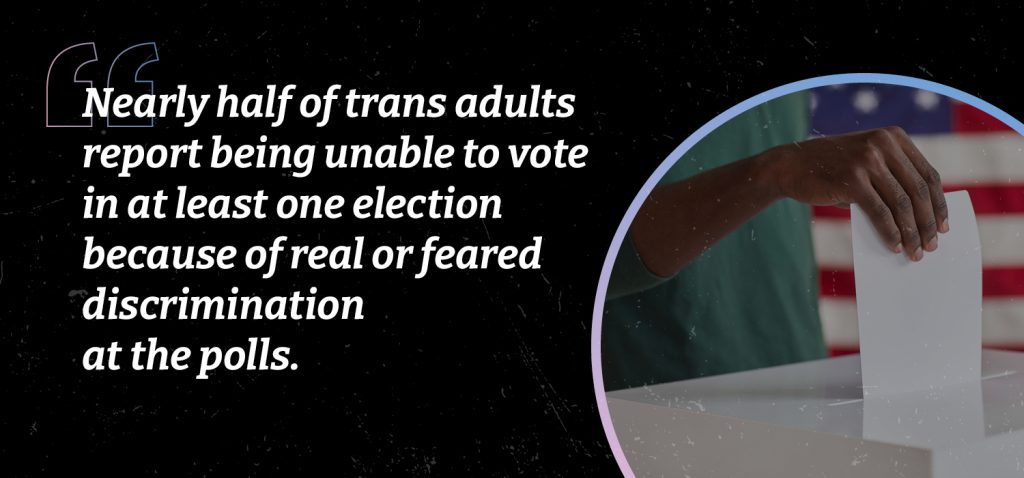 It's clear that the trans community experiences stigmatization year-round, but things become even more difficult when Republican state legislatures are convened – especially for trans kids. Not only do these kids have to worry about their own safety, suddenly they have to live with the possibility that their state legislators will vote to strip their access to health care, ban them from playing sports, or even determine where they are allowed to use the bathroom. This is not some distant threat; look no further than the bills that have been under consideration this year alone.
Bills seeking to ban gender-affirming care for transgender youth, which have been introduced across America, are dangerous, and medical experts from across the country have warned that such bans could become a life-or-death issue for the children involved. The Idaho House passed a bill that was so extreme it would have imposed life in prison for anyone who provided trans children with gender-affirming care. This is just one reason why families have begun sharing stories about fleeing states where bans on gender-affirming care are being considered, disrupting life for countless trans kids in the process.
But those are hardly the only attacks on trans kids being considered in state legislatures right now. Republicans in Georgia, Kentucky and Missouri are looking to pass bills that would ban trans children from playing sports. The cruelty is the point, and Iowa recently went so far as to enact a bill that wouldn't even allow trans student athletes to finish out their seasons, threatening to kick kids off their sports teams immediately. And, yes, Republicans are still digging up bathroom bills: the Alabama House recently voted to pass a bill to bars trans students from using the bathroom that corresponds to their gender identity.
As if the bills aren't bad enough, Republican state legislators frequently make reprehensible comments about the trans community. During a debate on banning trans kids from sports this year, Iowa Republican Jeff Shipley claimed that trans Iowans were mentally ill not once, but 11 times, on the floor of the Iowa House. In Texas, Jeff Younger – currently in a runoff for a state House seat – is campaigning against gender-affirming care, despite the fact that his own child (who he lost custody of) is transgender. He claims that his child will be "permanently maimed and sterilized" if care is administered. While these comments are shocking, they are a small sampling of the hateful, transphobic comments that are made in Republican state legislative politics.
Republicans don't care about the harm they cause transgender folks across the country. Due to the overwhelming oppression they face, trans people are nearly eight times more likely to report signs of serious psychological distress. Additionally, 4o percent of trans people have attempted suicide at some point in their lives – nearly 9 times higher than the national average. Trans youth are especially victimized: nearly 2 in 3 trans youth report symptoms of depression and, incredibly, 94 percent of LGBTQ youth generally report that recent politics has negatively impacted their mental health. It's clear that with the bills they pass and the things they say, state-level Republicans are making life harder for trans children who want nothing more than to live healthily in their truth.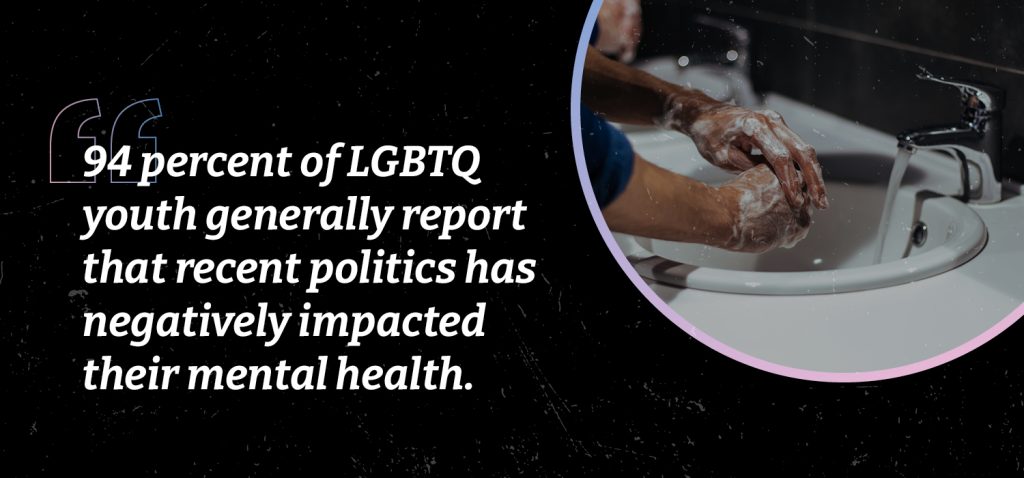 Electing state Democrats will not erase transphobia, but it's an important start in achieving greater equality. In recent years, Democrats have helped elect all of the current trans state legislators serving in the country. Though we still have a way to go to increase representation, Virginia's Danica Roem was elected the first trans state representative in 2017, while Delaware's Sarah McBride was elected the first trans state senator in 2020.
Democrats have also been able to achieve victories on the legislative front. In 2021, Washington banned insurers from denying or limiting coverage for gender-affirming care, while New York made it easier than ever to change your name and gender on government documents. Even in GOP majority states, Democratic state legislators are standing up for the rights of their trans neighbors and friends: Democratic lawmakers in Pennsylvania, for instance, are fighting for a bill to protect transgender youth and their parents in the wake of unprecedented legislative attacks on the community.
This is yet another reason why it's important to focus on state and local races: the outcomes can have huge consequences – and for trans people, it can be a matter of life or death. State-level Democrats across the country are listening to trans people and transforming this into action, but advancing this movement relies on us supporting Democrats up and down the ballot.