There are a lot of victories for Democrats to celebrate from 2019, a major battleground year in the states. We had newly blue chambers ready to enact forward-thinking legislation. We won critical elections that flipped seats, and legislatures, blue. And we set the stage for the 2020 elections, the outcome of which will determine which party controls redistricting in 2021. Here are some of the top victories of 2019.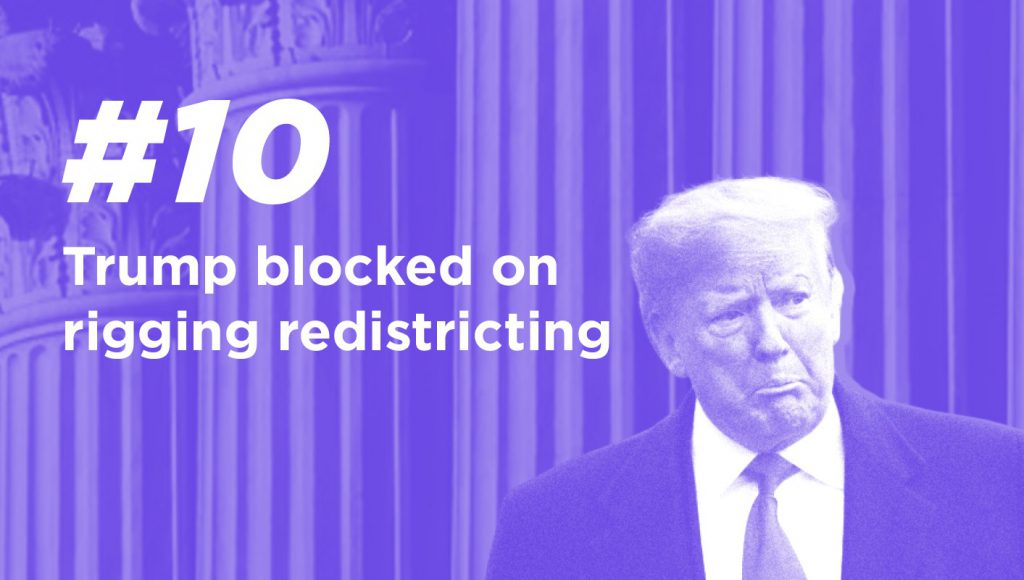 In June, the Supreme Court blocked the Trump administration from adding a citizenship question to the 2020 census, a major win for the integrity of our representative government. Advocates say, had the question been approved, potentially millions of immigrants would have been intimidated out of participating in the national population count — which is exactly what the Trump administration was aiming for. An under-representation of immigrant communities — which are disproportionately concentrated in blue areas — would have resulted in less Democratic representation in Congress and fewer federal resources for everything from health care to infrastructure. We all celebrated when this blatant attempt to rig the redistricting process and withhold resources from Democratic states was defeated.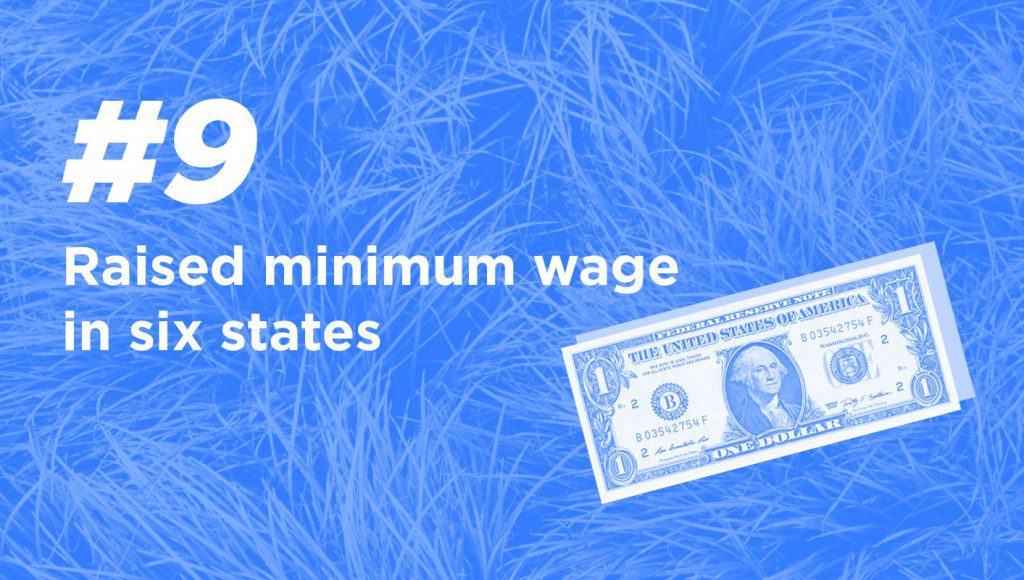 In 2019, Democratic state legislatures once again led the way in achieving a livable wage for all workers. The new blue trifectas in New Mexico and Nevada raised their minimum wages for the first time in years. And Connecticut, Illinois, Maryland and New Jersey all passed legislation raising the minimum wage to $15 — more than doubling the number of states guaranteeing workers $15 an hour. Since the majority of low-wage workers are women, and disproportionately women of color, raising the minimum wage is a critical step to addressing gender and racial inequities. Luckily, more than 30% of the US workforce lives in the seven states, plus DC, that will soon have a $15 minimum wage.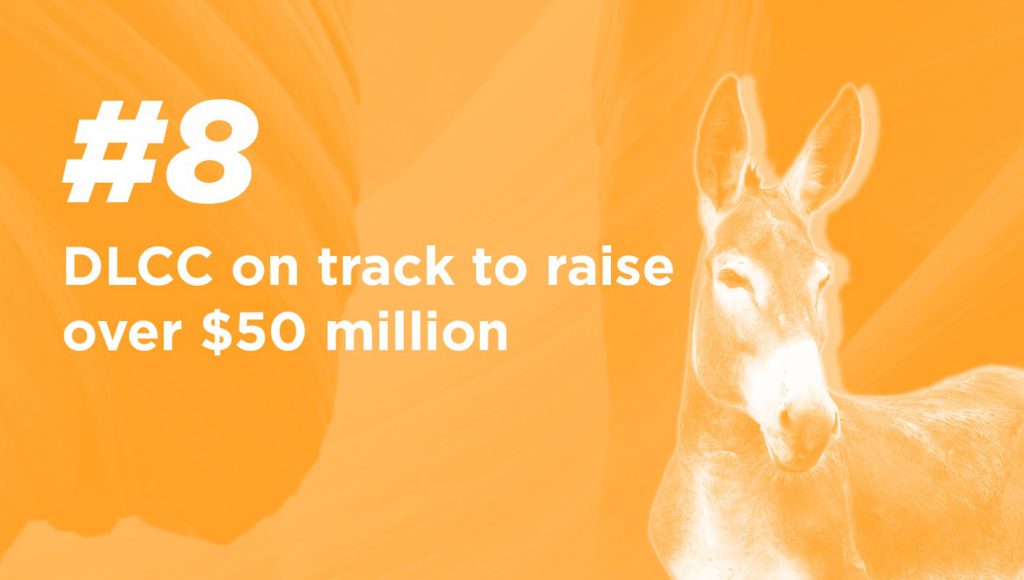 With so much on the line in 2020 — from redistricting to a referendum on Trump — we knew this had to be a record fundraising cycle for the DLCC. We're proud to say, with over $17 million raised so far, the DLCC is on track to reach our $50 million fundraising goal for the cycle, an unprecedented sum for state Democrats that will allow us to funnel critical resources to candidates from Arizona to Texas to Pennsylvania. Thanks to a massive coalition of grassroots donors who are horrified by the behavior and policies of the GOP, we have outraised our Republican counterparts for the first time ever, pushing their organization into an absolute crisis. 2020 will be a rematch of the 2010 state races, only this time, Democrats have the resources to come out on top.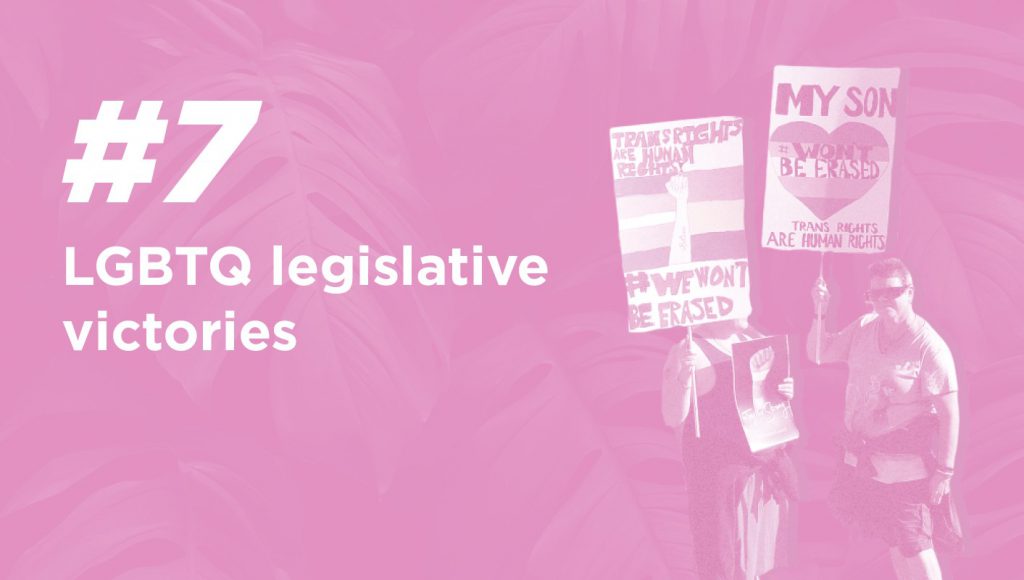 As the Trump administration waged an all out assault on LGBTQ rights, Democratic states made great strides towards protecting folks from discrimination based on gender identity and sexual orientation. There are now 21 states, including DC, that explicitly prohibit LGBTQ discrimination in employment, housing, education, and more; every state that doesn't have LGBTQ protections on the books is controlled by Republicans in at least one legislative chamber. Maine, Colorado, New York and Massachusetts voted to ban conversion therapy, protecting minors from being subjected to this cruel and discredited practice. Nevada, Connecticut, and New York all outlawed the so-called gay and trans panic defenses, which deny LGBTQ victims justice and send the message that crimes against them are somehow justified. Since Trump became president, the DLCC has worked to elect nearly 100 LGBTQ candidates to state office, helping to pave the way for these critical human rights protections.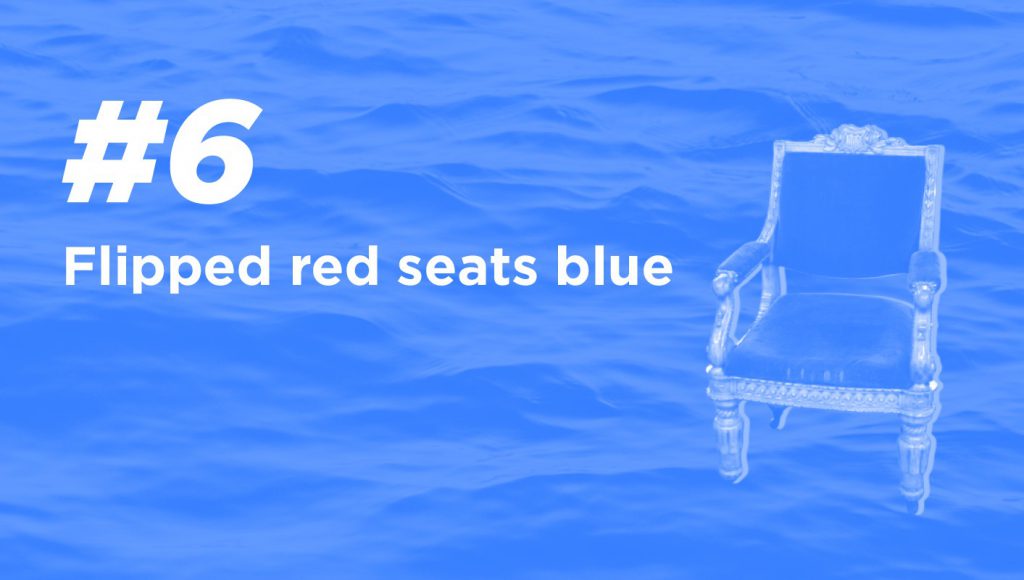 Throughout 2019, Democrats turned a number of red districts blue, adding to the more than 400 seats we've flipped since Trump became president. In an April special election, the DLCC invested heavily in veteran Pam Iovino to help flip a Pennsylvania Senate district, bringing us only four seats away from breaking the chamber's Republican majority. That same month, the longest serving GOP representative in the Iowa House switched his party affiliation from red to blue after becoming "increasingly uncomfortable with the stance of my party on the vast majority of high profile issues." Democrat Trish Gunby then won a special election in Missouri, flipping a suburban House district that Trump had taken by over five points. Even in Mississippi, Democrats were able to flip three seats on election night, showing that forward-thinking policies can win in the deep south.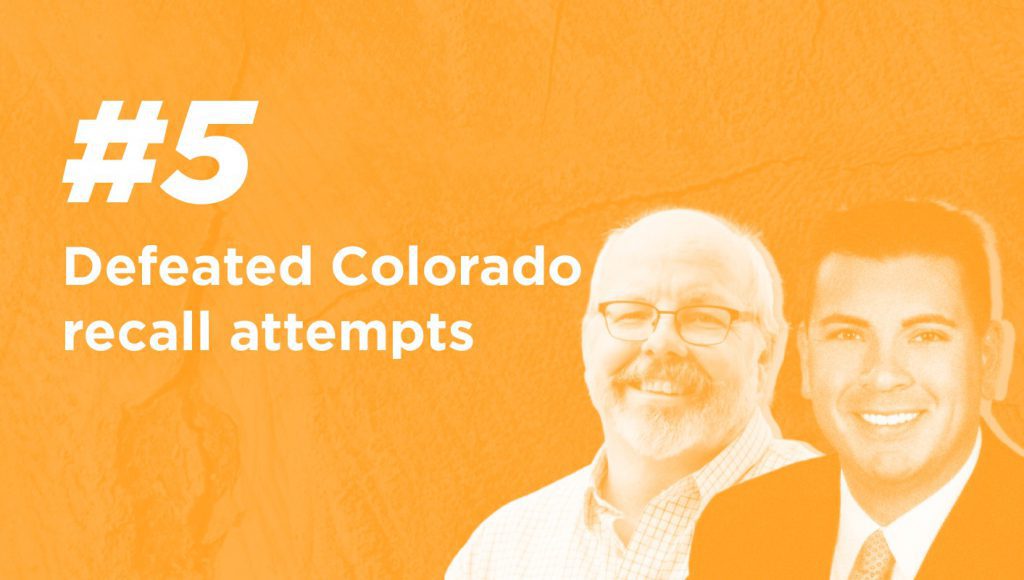 Colorado Republicans tried to recall four separate Democratic legislators in 2019, solely because of their support for gun reform measures. Right-wing extremists — enabled by Republicans in the legislature — tried to go after Rep. Tom Sullivan for fulfilling his promise to implement red flag laws in honor of his son who was murdered in the Aurora mass shooting. Then, in their next abuse of the system, they attempted to recall two popularly elected state senators. Finally, undeterred by their growing list of failures, they targeted Senate President Leroy Garcia, who won his 2018 reelection with over 75 percent of the vote. Thanks to a flood of resources and lessons learned from previous recall attempts, the DLCC and the state party were able to defeat all of the baseless recall efforts before they could even get on the ballot.
A gun rights group is trying to force out a State Rep Tom Sullivan whose son was killed in the Aurora mass shooting pic.twitter.com/eeMdDhWzFP

— NowThis (@nowthisnews) May 30, 2019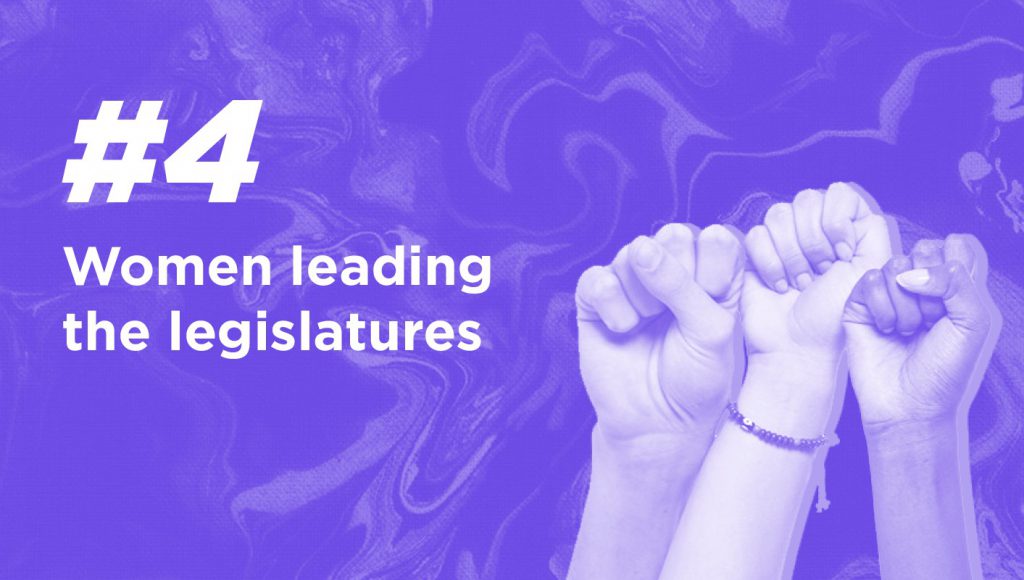 In 2019, nearly 50 Democratic women held top leadership positions in state legislatures, including seven house speakers and six senate leaders — an unprecedented peak reflective of the waves of women who are increasingly running and being elected to state office. These inspirational leaders include Nicole Cannizzaro, who became the senate majority leader for the state of Nevada — the first state to have a legislature made up of majority women. DLCC Board Chair Sen. Andrea Stewart Cousins was the first woman to lead a legislative conference in New York after flipping the state Senate blue in 2018. And in January, when a new Democratic majority is sworn into the Virginia legislature, the House of Delegates will be led by a woman for the first time in the body's 400 year history, Speaker-designee Eileen Filler-Corn.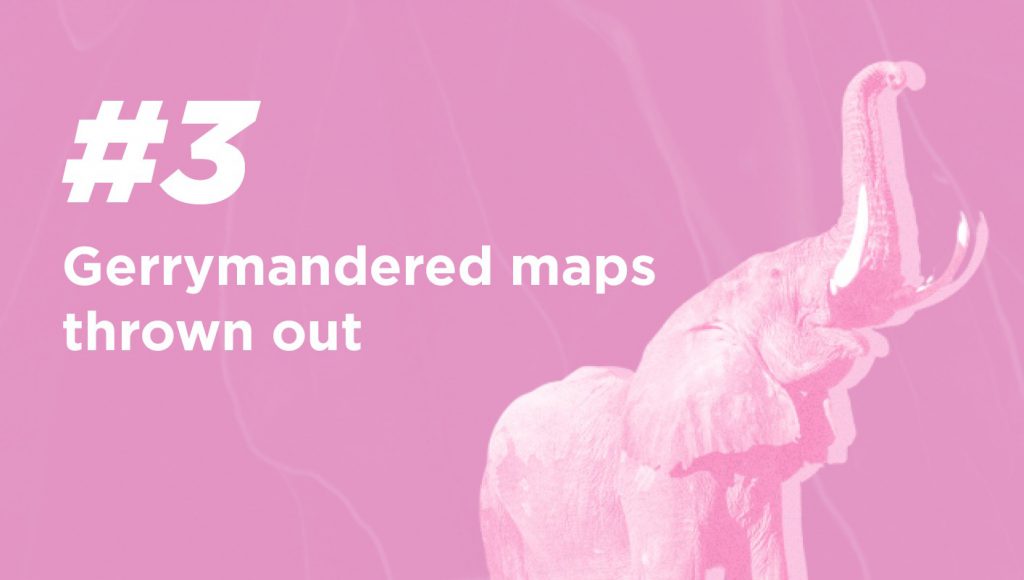 Republicans have had a serious electoral advantage ever since they gerrymandered maps in 2011. But this year, court rulings helped put a major dent in their scheme. In Virginia, a lower court chose new districts after finding that the GOP's map was drawn in a racially discriminatory manner, helping Democrats compete on a fairer playing field and take control of the legislature in November. Then a North Carolina court ruled that the state legislature's map was unconstitutional after Republicans held onto control of both chambers in 2018 despite the fact that Democrats won the popular vote. But if we don't win in the states in 2020, the GOP will get to draw new districts again in 2021, giving them the chance to rig the maps all over again.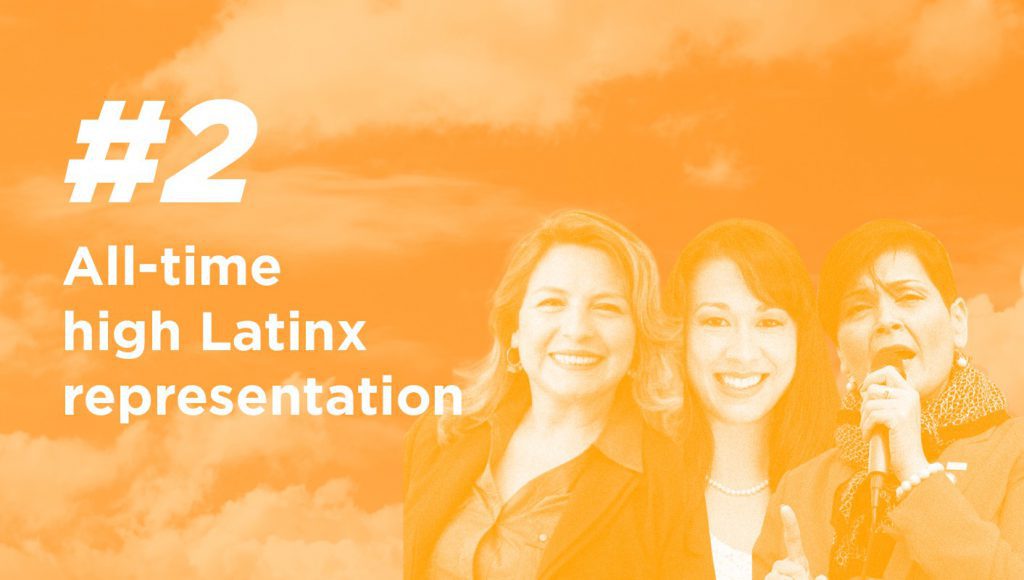 In 2019, Latinx representation was at an all time high in state legislatures, largely thanks to Democratic candidates. Latinx Democrats serve in 49 chambers and hold top leadership positions in several legislatures, including the California Assembly and the Colorado Senate. 95% of Latinx state senators are Democrats, as are 86% of Latinx lower house members. Virginia Delegate Elizabeth Guzmán, an immigrant from Peru and social worker, wrote a piece for our Summer Reading List, saying "Today, the General Assembly is a more open place with less prejudice, because there are more communities represented." We couldn't agree more.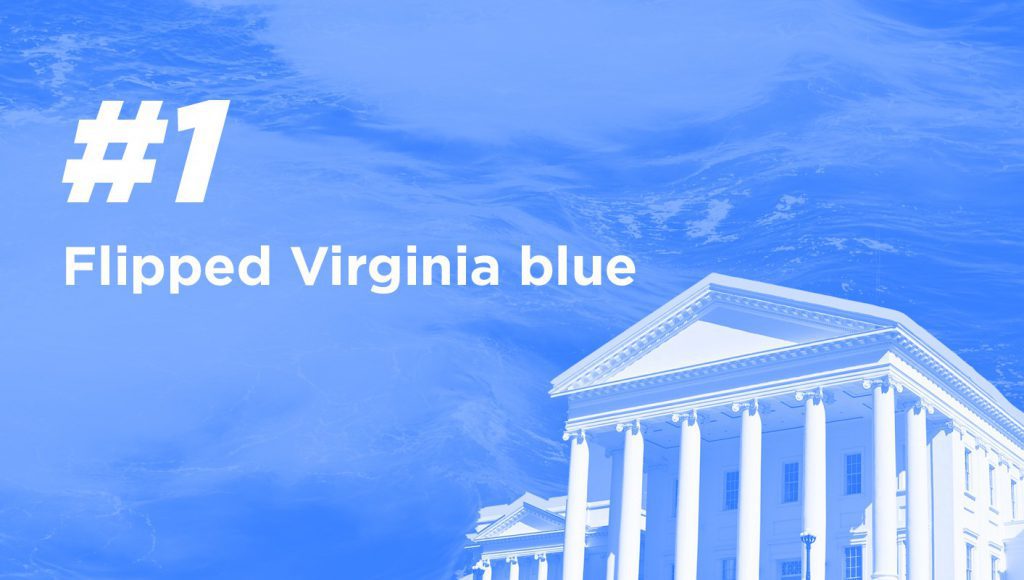 It was not hard to decide on our number one victory of 2019. Flipping the Virginia House and Senate was our top target for the year. In November, we succeeded, securing a Democratic trifecta in the commonwealth for the first time in over 25 years. This shift will be monumental, not just for Virginians, but for all Americans. The Democratic government intends to be the 38th and final state to ratify the Equal Rights Amendment, constitutionally banning sex discrimination across the country. They plan to enact commonsense gun reforms that will end Virginia's hub as a source for gun trafficking up the East Coast. And they will pass environmental protections for Virginia's thousands of miles of coastline that are home to precious wildlife and vital to our national security. Flipping Virginia also proves that Democrats are serious players in a number of swing-states in 2020, from Pennsylvania to Arizona. This is only the beginning.
Virginia Democrats just flipped the House and Senate from red to blue. Gun reform, the ERA, raising the minimum wage–it's all on the agenda. Congratulations, Virginia. You did it. #ElectionResults2019 #BlueWave pic.twitter.com/LTpyTMR7Kp

— Democratic Legislative Campaign Committee (@DLCC) November 6, 2019