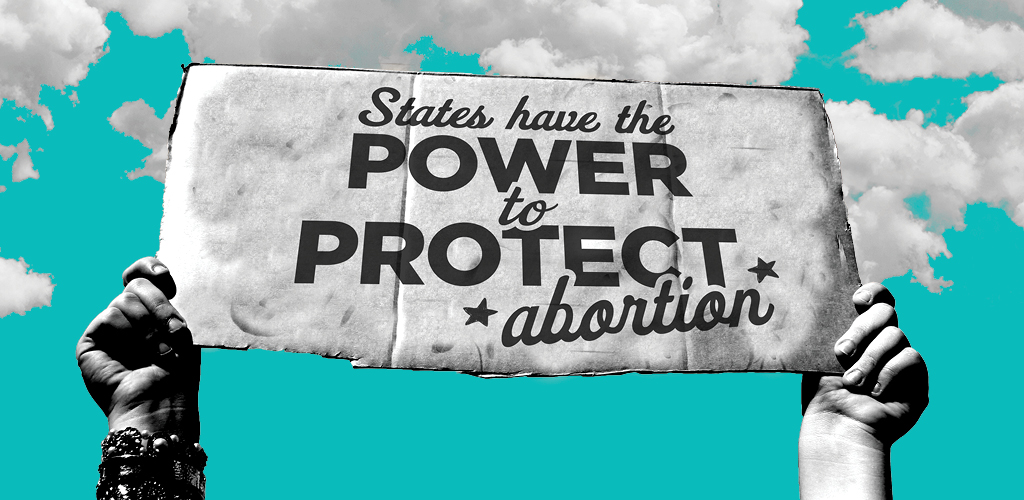 The overturning of Roe v. Wade threw reproductive rights into the hands of the states, spelling disaster for tens of millions of people in states with Republican-controlled legislatures across the country.
States Have the Power To Protect Reproductive Rights
Fortunately, every state with a Democratic-majority legislature has protected or expanded abortion access. When Democrats hold power, they immediately take steps to codify reproductive rights, improve health care access and affordability, and ensure that all people have the tools to care for themselves and their families.
Reproductive Freedom Is a Human Right
Democrats know that deciding if, when, and how to have a child is a basic human right. People denied abortions are at greater risk for poverty, domestic violence, and serious health problems. Restricting and banning abortion doesn't affect everyone equally; it disproportionately hurts young people, those living in rural communities, BIPOC communities, LGBTQ+ communities, immigrants, low-income folks, and people with disabilities.
State Democrats Need Your Help
You can help build Democratic power at the state level to protect and expand reproductive freedom. State legislative races are underfunded and often come down to a handful of votes, so any action you take will go a long way to help create the path to the majority by taking on Republicans and electing Democrats who will protect reproductive rights.
Take Action Today
Here are actions you can take right now to help in states across the country: